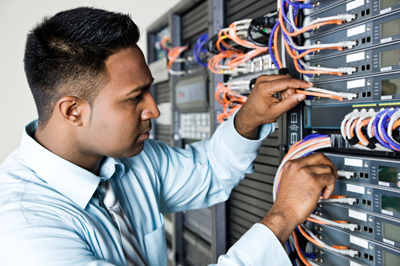 We may face various problems in a communication network. Here we will discuss these problems and ways to troubleshoot them to get the network up and working as soon as possible. The findings, actions and outcomes should always be documented for future reference
At times it may be possible that we encounter certain problems in the network or the computer. In order to resolve these problems, one must follow certain troubleshooting guidelines.
There are six steps in the troubleshooting theory –
Identify the problem: – Question the user and identify user changes to computer and perform backups before making changes.
Establish a theory of probable cause – Question the obvious.
Test the theory to determine cause – Once the theory is confirmed, determine the next steps to resolve problem. If the theory is not confirmed, establish a new theory or escalate.
Act – Establish a plan of action to resolve the problem and implement the solution.
Test and prevent – Verify full system functionality and, if applicable, implement preventative measures.
Report – Document findings, actions, and outcomes.
Please follow and like us: