Technology is getting more and more advance. We are now looking at the edge of the modern science where a robot can serve in the restaurant, a car can go through the road and water at the same time, a satellite can get to the planet thousand miles away from the earth. However, today, this is not the real topic of this article. We are going to discuss something about cloud-based services or cloud computing or cloud server. Nowadays, we all have a computer. Maybe it is a desktop or a laptop. Since a couple of decades, computer as a machine has become a very easy to get and easy to buy.
We do a lot of things on a computer. We can prepare a document, create and manage images and videos, can use the Internet and communicate with friends through the computer. It has become a very common piece of machine. We can save any document, images and videos on our PC as a backup. But, time has changed now. We don't need the computer to keep the backup of our private data. We can do it online!
Cloud Server to Keep your Data Safe
Cloud server is one kind of web-based database. It is the way by which we can save valuable data in a particular online database as a backup. Why cloud database? Well, sometimes your PC can be hacked, stolen or can face technical failure and therefore, all the necessary data can be erased. For extra security, you can keep all the data to your private cloud database system. Although cloud server can also be hacked by cyber criminals if you do not ensure the security of the database. Explore the internet security tips and learn more!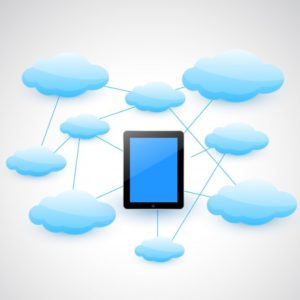 Importance of Cloud Database
Survey shows that around 93% companies are currently using at least one cloud app or cloud database for their personal usage. But, have you ever questioned yourself or those company why and for what purpose they are using the cloud? Some, answer can be very astonishing for you! Even there is a huge possibility that the company you are working in, is also using a cloud database for sure. Now, let's see how the company maintain their cloud app and what they are going to do with it in future.
We already know that a survey by 2016 cloud services report says, more than 90% organizations are using at least one cloud-based app or database. However, top cloud-based services are web hosting and email hosting services and the number of web and email hosting services are increasing day-by-day. Other popular cloud-based services are:
File sharing and cloud storage that covers 53%
Web apps service is covering around 45%
Online office suits 39% and
Online database and recovery services 35%.
Keeping backup is one of the most favorite part in cloud-based services. In recent years, is seems like more than 20% of the companies are using cloud storage to keep their backup information and in coming years, more companies are going to follow the same path for sure. That is because the important information about the safety which can prevent the attacks and the damage that can be caused and must follow tips and advice are running over the web more than ever! And why is that so? Well, because the hacker's attacks are seen more than ever. Get the best cyber security tips for yourself!
Cloud Server Pro's and Con's
By using cloud apps and services, companies are getting benefits by its widespread positive sides. Why should you use the cloud? There are higher chances and abilities that the cloud is capable of withstanding the local disaster, doesn't require any extra or special hardware to maintain the service, highly available services and easily detectable.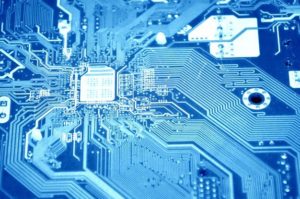 However, there are some bad sides of cloud services that can make you worried. Even some companies are discouraged to use cloud services for the following reasons: there are some speed and latency issues, high amount of bandwidth requirement, the control over infrastructure is not so strong, higher risk of security issues, greater risk of data loss and cyber attacks.
But you can easily prevent any further security breaches by following some proper security guidance. In the course of speed, latency, and data losses, you can consider in-house option to handle these sides, and it would be more efficient rather than outsourcing them.
Cloud Service Consideration
It's up to you whether you want to go with cloud-based services in a big way or temporarily. Depending on your work range, you will understand what you need for your good. There is some cloud-based service provider that is reliable, and some are not at all. Before you take a decision, make some good consideration first. Things you should care about:
Cost is a very big factor. See the cost and price listing before you choose a cloud-based service provider.
See how reliable the service provider is and the level of their guarantees.
Are they ensuring enough data security with their service? If yes, then got for it.
The service provider need not have the best but good customer support.
Check the reputation of the service provider. Ask others who are already using the service. The majority or the positive and negative reviews will tell you what to choose and what not to.
See whether the service is very easy to use or not.
So, this is all about cloud and its importance.
There are some positive and negative sides of the cloud.
If you are planning to go to the cloud server, you need to read this article very carefully. There is some basic but important stuff. I think if you have a very fewer knowledge about the cloud, you will get to know a lot of things about cloud computing and how important is it for you.
You can share your idea with us, or you can give us some suggestion if you have any.
Please follow and like us: