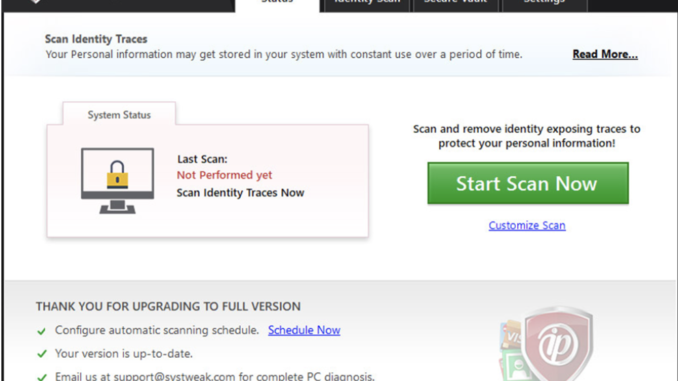 Article Summary: One of the best ways to keep your identity traces safe against ID theft from cybercriminals is to use best ID theft protection tools. Let's discuss some of these effective software tools here.
Identity theft isn't a new term when it comes to cyber threats that have arisen in different ways in recent years. A simple virus attack has turned as more sophisticated rush that has not only compromised the security of common users, but it has also duped millions of dollars from users over the years. Today, cybercriminals may attack you through various ways where they sniff around your data to find and steal identity traces. These identity traces may include your social security number, credit card details, bank credentials and more. Furthermore, they use this information to harm you in multiple ways including monetary losses and interference in your personal life.
Protection against identity theft using software: If you are one of those victims who has paid the price of identity theft or even if you are looking for a reliable solution to deal with this issue then we suggest you should use advanced identity theft protection software for effective results. Let's discuss some of these powerful identity protection software tools here.
Advanced Identity Protector: Use this powerful identity theft prevention tool to keep your identity traces secured from all possible cyber threats. This one of the best ID protection tools helps you scan and find all your identity traces on your system and keep it safe in the secured vault. During the scan process, it will look for information like social security number, email accounts, bank account credentials, credit card information and more. Here, it will scan areas including a web browser, email clients, documents & files and Windows Registry. Once it completes scanning and finding the identity credentials, it helps you move them to an encrypted secure vault. You can even use its exclusion list option to exclude any item from the scanning process in the future. Furthermore, you can use this tool to schedule scan process to save your valuable time. Using this tool, you can easily organize and protect all your sensitive data in a secured manner.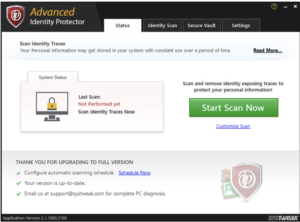 ID WatchDog: Use this smart identity theft monitoring tool to track, find and resolve numerous identity theft-related issues in an effortless manner. During the scan process, it scans thousands of data pieces of information for new and changed records. It may include your personal identity traces or financial data. Working on advanced algorithms it furthermore helps you detect and resolve possible ID theft attempts in a smart manner. During the process, it will analyze all new and old records to deliver accurate results. It even allows you to verify or report the record as unrecognized. It will further initiate the resolution process to deal with this unrecognized data. To keep your identity traces intact, it will remove any fraudulent information from the records.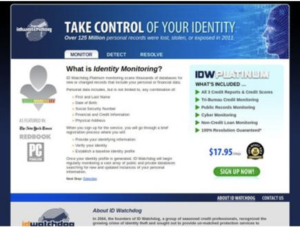 IdentityProtect: IdentityProtect offers best ID theft protection in a seamless manner. It helps you generate quick credit report and credit score to help you understand all possible threats to your identity traces. Here, you can track these reports to see any changes in credit and public reports. Its million-dollar identity theft protection insurance is a useful tool to recover all possible monetary losses caused due to identity theft. During the scan process, it will send you alerts for possible ID theft attempts and helps you keep your identity traces secured. Furthermore, it offers 7-day free trial and 24/7 fraud resolution services to keep you secure from all cyber threats.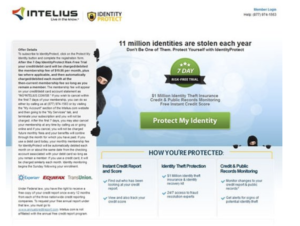 IdentityForce: This powerful tool works 24/7 to help you keep your identity traces secured from all possible cyber threats. It sends you alerts using early warning system when it finds something suspicious. Its smart identity, privacy and credit security features help you avoid all possible threats in a seamless manner. It comes equipped with advanced detection technology where it sends you real-time alerts, offers 24/7 security assistance and provides ID recovery in case of attack. Its innovative ID theft protection technology works extensively to keep you safe in all situations. Here, it offers a detailed report about all your identity traces and gives you better control over your data. In other features, it offers million-dollar ID theft insurance and 24/7 recovery service.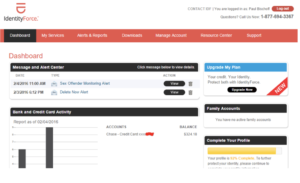 IdentityGuard: Use this top-notch ID theft prevention & recovery tool to get seamless security on your system. This smart solution offers a lot of advanced features including ID verification alerts, online "Black Market" monitoring, account takeover alerts, 3-Bureau credit score, ID verification alerts, ID theft victim assistance, address change monitoring, ID vault PC password protection, lost wallet protection and more. Its Black-Market monitoring system helps you track your sensitive ID traces in online black-market sites, secret chatrooms and underground forums. It is useful to avoid any misuse of documents by these market offenders. In case it will find something suspicious, it will send you quick alerts for better security.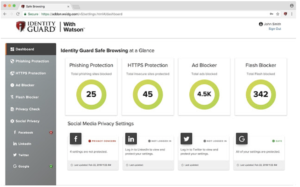 So, these are some of the best identity theft protection software tools that can help you keep your identity traces secure from any cyber threat. If you know more such tools, then feel free to comment below.
Author Name – Chandra Shekhar Choudhary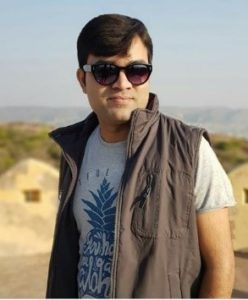 Please follow and like us: