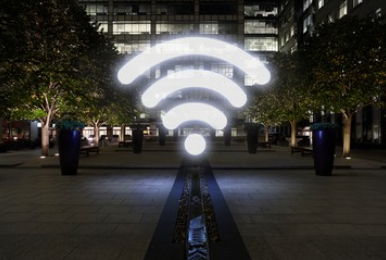 The Internet has become a principal source of knowledge and information. So, we need to connect ourselves to the internet through various ways. The wi-fi wireless network is one of those sources by which we can get connected to the internet very easily, anytime and from anywhere. Today, if we do a survey, we shall see at least one Wi-Fi router in every home and office. People think that they know everything about it and how to use it properly. But, the Wi-Fi connection is known as the really least researched field among the users. They rarely know anything about it and the proper internet security tips. Let's learn something about Wi-Fi security.

We are using Wi-Fi just to make the internet browsing faster for our family and enterprises. But have you ever questioned yourself how secure your Wi-Fi network is? Do you believe that someone can easily penetrate and get into your Wi-Fi network? Are sounds disturbing right?
Well, Wi-Fi network system has been improved, and the threats are also increasing relatively. Hackers are trying to intercept your wireless network. They can steal information from your device through the network breach. However, many Wi-Fi wireless network technologies are creating a shield against cyber attackers. Some of those technologies are successfully fighting against the hackers, and some of those have been defeated by the cyber attack. The most important thing for you and your safety is to follow the cyber security tips.
Wi-Fi Security and Some Tips for you

In this article we can cover all the major aspects of Wi-Fi network security. I hope it is going to help you all in future. So, here we go,
Network Data Encryption for the Security.
Authentication.
Ad hoc network security.
Common security standards.
Security keys and passphrases.
Wi-Fi security on home network.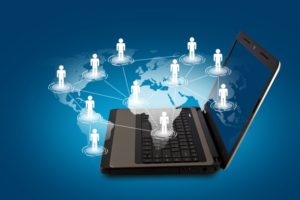 Data Encryption
All the network security protocols use their own kind of encryption technologies. Encryption technology catches data sent over a network connection and hides them from another human being while still it allows the device properly decipher the data. There are many types of encryption technologies are available.
It is important to realize that authentication of a network system verifies the source and identity of the network and user. Microsoft and Apple OS-X has their built-in authentication system which is based on usernames and passwords. So, authentication of the network system plays a significant role. Every Wi-Fi routers have own authentication that authenticates admin through a specific user ID and password.
Ad hoc Security
Significantly, traditional Wi-Fi network connections undergo a router or alternative wireless access point. As an alternative, Wi-Fi supports a mode known as ad hoc wireless that enables devices to connect on to one another in an exceedingly peer to peer fashion. Without the main connection point, the safety of ad-hoc Wi-Fi connections tends to be low. Some specialists discourage the utilization of ad hoc Wi-Fi networking for this reason.
Common Security Standard
For example, our phones, computers, tablets, and routers are supporting Wi-Fi, and they have their security standard. The types of the securities and their attributes are widely depending on a device's capabilities. Weird Equivalent Privacy or WEP is an important security standard for Wi-Fi. WEP is used in a home-based computer network. Some devices support various versions of WEP security, and those are:
WEP 64 Bit, WEP 128 Bit andWEP 256 Bit.
We certainly know that Wi-Fi Protected Access or WPA is an alternative of WEP. Any device that supports Wi-Fi also supports multiple versions of WPA technology. WPA Personal or PSK is used in the home network, and WPA Enterprise is for company or business network. However, WPA2 is the latest version and can be used both in home and enterprise networks. 802.1x, otherwise known as RADIUS is used for larger businesses. It also requires expert technicians for setting-up and maintenance.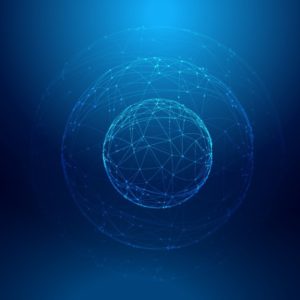 Security Key and Passphrases
WEP or WPA use wireless encryption keys or codes, long sequences of hex numbers. Matching key values should be entered into a Wi-Fi router and every client devices needing to be a part of that network. In network security, the term passphrase will refer to a simplified variety of an encryption key that solely uses alphanumerical characters rather than hexadecimal values. However, the terms passphrase and key are typically used interchangeably.
So far we have understood how Wi-Fi network works. Now we will talk about the security management. How can you secure your wireless network system?
Well, hackers are always trying to take control over the data you have maybe for your home or the business enterprise. So, how can you prevent your information from the cyber criminals? Let's talk about this:
Know everything about the router's settings.
First thing to remember, create an alphanumerical password. Because alphanumeric passwords are tough and strong.
Password must be unique but not a random easy words such as your name or birth year.
Use capital and small letters on your password.
Do not share the password with someone who is not familiar.
Keep changing your password once in a month at least but this is not necessary if the password is strong enough.
Change the SSID name. If you can't do that you can get some instructions from Google or an expert.
Allow network encryption.
Enable MAC address filtering feature.
Reduce the range of your Wi-Fi network signal.

Upgrade the router's firmware.
However, these are some basic Wi-Fi security tips to secure your Wi-Fi network. But do not forget to buy a router from a good company. Why a good company?
Because they know the threats that have previously intercepted their system by hackers and other possible threats that can harm in future. Go for TP-Link, D-Link, Netgear, Buffalo, Tenda and other well-known router brands. You can check some of this product right here!
Final Words
This article shows us the detailed discussion about Wi-Fi network system, Wi-Fi security steps and how does it work. Hopefully, this article will help my valued readers in the long run. Share your thoughts on this article.
So, did you like this article?
Do you have some more info that can increase our knowledge in Wi-Fi security field.
Please follow and like us: