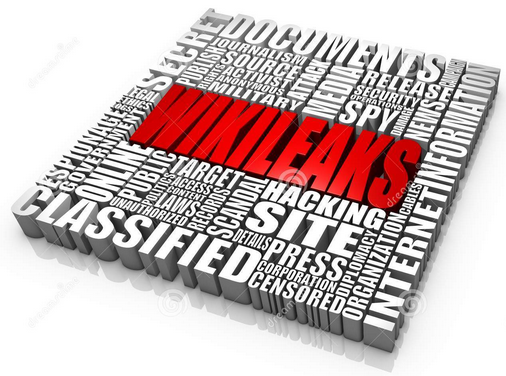 We all know WikiLeaks activities more or less right?
With a simple but sharp slogan "we open Government," Creator Julian Assange has built this "journalistic" non-profit organization that publishes news which is more than news actually. I think you understood what I am trying to say right?
Surely you do. WikiLeaks publishes confidential and secret information which is related to the politics, science, and social culture. This how it became famous and also the most dangerous organizational entity in the world. However, it often spreads something that every global citizen in the world should know. In one line, you can call WikiLeaks a "pain in the ass" for almost every diplomats, politicians, political organizations and business organizations in the world.
WikiLeak is Leaked
But this time, a different report came out. A couple of months ago, WikiLeaks leaked some sensitive and "extremely personal" information of hundreds of innocent citizens around the world. Even some of those citizens are living in foreign repressive countries. So, those leaked information has probably led them to a serious problem by now.
Is it justified this time? What do you think? WikiLeaks did that any good?
Let's find out the details.
WikiLeaks Leaked something very Sensitive Stuffs
According to AP's report, WikiLeaks has leaked some confidential data belonging to innocent individuals. That leaked information was credit card info, personal address, medical records along with some other private, sensitive data. They have leaked the information of some vulnerable person like a bisexual from Saudi Arabia who got arrested later, two teen rape victims and much more. However, AP has investigated that, the organization did not leak all these private data intentionally. Trembling and wondering if that can happen to you too someday? It can, it can happen to any of us. So, what are the security measures you can do by yourself, at least? You definitely need to get your self into the cyber security tips and internet security tips!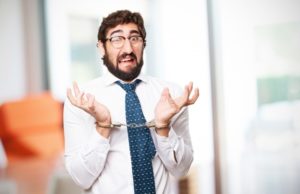 WikiLeaks has more than a half million private data in their collections. Some data is related to the secret diplomatic emails, and some are related to the ministry and other stuff. They even have the records of the personal life of many famous individuals. AP's report shows, recently leaked some emails of the Democratic national committee and they are suspecting those emails were sent by a hacker who was somehow related to the Russian Government. FBI is still taking care of the case.
Are they doing Right?
AP's recent report suggested that WikiLeaks have found very sensitive Saudi Arabian data including more than 124 medical information, information on refugees, mental patient, and physically ill children. A Jordanian Doctor claimed that WikiLeaks exposed one of his patient's information which has brain cancer.
That's not all! They have gathered and leaked more files. Which include more than 500 passports information, identity info, employment and academic data from Saudi Arabia Ministry, AP confirms. Critics are saying, WikiLeaks are behaving recklessly and carelessly. However, the organization always worked for and supported general citizens and vulnerable persons who were repressed by the Government activities. But whatever WikiLeaks has done right now, is it justifiable? Are they right?
WikiLeaks has always been a favorite organization for many people around the world. But after the following scenario, WikiLeaks supporters around the world, are raising the question of the organizations' credibility. They are in confusion and saying whether WikiLeaks are doing it all right or not.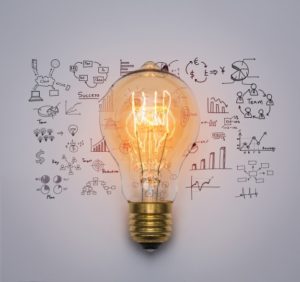 What Experts are Saying?
Patient Privacy Rights, the leading health privacy service organization has something to say about the recent WikiLeaks act. They said to TechNewsWorld, "Transparency may be one of democracy's most important safeguards, but the privacy of our citizens' sensitive information is just as critical to preserving our rights,". The organization also quoted, "To indiscriminately release medical data and other sensitive, personal information on private citizens is a huge violation that can and has endangered people,"
They also suggested, "The released records include medical details most individuals expect and deserve to remain private — like information about sexually transmitted diseases, sick children, and sexual assault. It is hard to find the ethical justification for releasing the information of innocent families,"
Albert Gidari, the director of Privacy at The center for Internet and Society of Stanford Law School argued that, There is a debate going that claims to refrain from taking political information which WikiLeaks gather. Are the releases of private info by WikiLeaks resulting any larger amount of harm? This is the one big question right now? If this is so, then how harmful it is?
More Comments on WikiLeaks Activities
President of Electronic Privacy Information Center Marc Rotenberg suggested that WikiLeaks is no longer maintaining the balances between the releasing the information.

Marc also said, "WikiLeaks' failure to consider the privacy interests of private individuals undermines its claims that it is promoting government accountability. Government transparency and privacy protection can coexist, but it takes more diligence than WikiLeaks has demonstrated."
In another interview with TechNewsWorld, Human Right Campaign spokesperson Sarah McBride noted about Wikileaks activities, "The outing of a gay person in a country with a hostile government can lead to violence, imprisonment, and in some instances, death."
Conclusion
So, this is all about WikiLeaks activities.
They leak a lot of information which everyone should know, but this is something wrong they are doing if all things are true. However, WikiLeaks has mentioned in their Tweets, and they have dismissed the blame. They also says it was unintentional and they never targets on innocent individuals. It is actually up to them whether they are speaking the truth or not. As the general citizen, we have to give priority to what they say. They also should maintain some privacy that related to the common citizens. So, it's all about Wikileaks activities.

Please follow and like us: