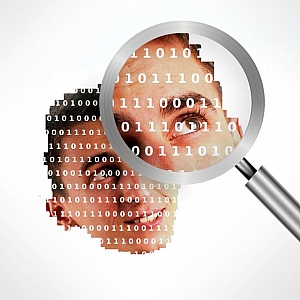 This first topic looks under environmental security: 
Heat and Ventilation and Air Condition (HVAC) :We should have an independent power source such that there is an outage for electricity. There should be positive air pressure such that on opening the door, the air must flow outside and not inside. The intake vents should be protected to avoid intrusion on HVAC. The system should have an emergency cut off of the supply or the circulation in the air conditioning system.
We should suppress the agents that facilitate the fire using some chemicals so that we can exhaust the fire.
EMI Shielding: We need to consider the types of cable we use to prevent electromagnetic interference. These cables have layers of shielding.
Cold Aisles and Hot Aisles:Our servers are carefully arranged in such a way that front side of one server that faces the front of another server . Air conditioning maintains the temperature of the hot air that rises up.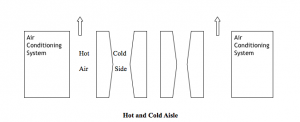 Environmental Control: We should also take care of corrosions, high electrostatic discharge, maintains humidity, temperature, flooding and water levels.
PHYSICAL SECURITY TO TRAP THE THREATS
The hardware locks to prevent moving the laptops, systems ,etc. Lock them down, to stop the unauthorized moving and repositioning of the systems. We can increase have video surveillance with the cameras as this is good with the physical control. Controlling the route through which people can have access to the facility should be called as Fencing.
The Access lists (containing name, ID number and etc.)  maintain the list of people who have access to the facility. These facilities should have proper lighting so that there should be no hiding place.
Proper signages would indicate the area where people are allowed to enter or prohibited to go. Guards, Alarms and Barricades can also maintain the standards of physical security. The Biometric consoles can be another way to restrain the physical access. Similar to this, we have Proximity Readers, RFID where the users close to the card reader and if the card reads the access permit, the user will have permission to visit.
Please follow and like us: